TOTAL GARAGE WORKS
What our clients have to say…

They came out and serviced and repaired our 14 foot bay doors. They have never worked as good as they do now. Great people! Great work! Great price!

They had my new insulated door installed quick! Meticulous install too. Highly recommend!

Total Garage Works installed a garage door for us. Will was a pleasure to work with. His prices were extremely reasonable. His craftsmanship and knowledge was excellent. If you are in the market for garage door needs give Will a call, he will take good care of you.

I had an issue with my garage door last week. It wouldn't open more than a few inches. I thought it was due to the opener being old and worn out. As it turns, the springs on the torsion bar broke. I gave Total Garage Works a call and Will came out to evaluate the situation. He ordered the parts and came out on Sunday (yep, Sunday!) to repair things and now we've got a working door again. Thanks Will!

Had Total Garage Works install a new Garage door on my new garage. communication was on point and no matter what was going on they made us feel like a priority. Would recommend this comapny 10 times out of 10. Great Job.

They were here within 1 hr of my call. Also done within 1 hr. Much appreciated.

I highly recommend Will and his company. They did an excellent job replacing my garage door torsion springs. His pricing was very affordable. Great company!

Will and his team were prompt, professional, and provided an "AAA" quality job with the installation of my garage storage racks. If you want things done the right way the first time, call Will!

Will and his team were prompt, professional, and provided an "AAA" quality job with the installation of my garage storage racks. If you want things done the right way the first time, call Will!

Picked Total Garage Works based on the online reviews which were spot on. Within 24 hours of contacting Will he had come to our house, determined what was needed and made the repairs. Th total cost was very reasonable and Will was courteous and professional. I would highly recommend him and his company.

My 12×16 building had rotted steps and doors from water damage that needed to be replaced. Will had previously installed a garage door opener for me so I called him to ask if he could replace my steps and doors. He came by, gave me an estimate and before long I had brand new doors and steps. Rotted pieces not falling off everytime I open the doors now, LOL. They're Awesome! Great Job!

Professional local company that provided same day service. Great communication about prices and estimated length of project time. Highly recommend! We will be using them again!

What a great experience! Very open and honest up front. Gave me several choices and didn't try and push anything on me. Most important, they did a great job with the install. Prices were very reasonable and the work was quality. I highly recommend Will and Total Garage Works!

I hired these guys last month to install a garage door for me on a rental property. Let me say from the start to the finish, that it was an OUTSTANDING experience .Will was a total professional and very customer service oriented. I live out of town and don't have time to worry about stuff like this. I would recommend these guys in a heartbeat! Great experience.

I was very impressed by the professionalisms and Curtises of Total Garage Works. Wil gave me a fair quote, and the next day replaced my old unit with a brand new one. It works great, I've had no issues. Would highly recommend Total Garage Works to anyone!

Awesome job. Very professional and great customer service skills.

The service was professional and prompt. I was able to get service on the same day I contacted them. The customer service is outstanding.

Wonderful experience! Everyone I spoke with was helpful, friendly and my garage door looks beautiful. I would highly recommend them! Thank you, and great job!

My garage door opener went out and I googled around to find a good company. Reviews are vital for companies! I'm glad I called this company. When they came out, they noticed how heavy our garage door was when opening manually. They said the previous company who installed our tension springs, didn't install them correctly- (TIP TOP GARAGE DOOR). When they fixed the springs, it was night and day how easy it was to lift to door and it went up all the way, too. Installing the garage door opener didn't take them long either and both guys were really nice and full of knowledge. I HIGHLY recommend this company. Thanks Will!

Quick, efficient and friendly. Gave us a great deal and went above and beyond.

They did a thorough job of fixing our garage door. We were very pleased with their communication. We would recommend!

Will and Joe of Total Garage Works are excellent!! I had an issue with my garage door coming off track on a Saturday and they came out and fixed it the same day within 4hrs!!

A very positive experience with my garage repair from start to finish. Would recommend to anyone I know.

Garage Works is awesome! When I call for service they always get back to me and get me scheduled promptly. Their work is impeccable, professional and the whole staff from the techs to customer service is always so nice and accommodating. I will absolutely continue to use them whenever I need my garage repaired!

Will and Joe and the Total Garage Works team are terrific. They did an A+ job on our garage project. They are meticulous about their work and really take care of their customers and I cannot recommend these guys highly enough.

Outstanding experience. My garage door tensioner spring broke so I was looking for someone reliable to make the repair. I chose this company because of the professional look of their website. Will called back almost immediately and offered to come and make the repair even though it was after 4 in the afternoon but I made an appointment for the following day. The tech arrived, made the repair, adjusted and tested the door operation. Will came by later and checked the work and made sure everything was done properly and I was satisfied. I would recommend this company without reservation. Thanks Will!!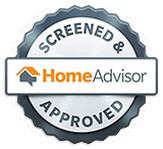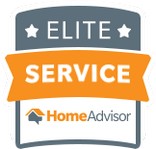 TOTAL GARAGE WORKS
Satisfaction Guaranteed